Customers
They create races, show their events and measure their impact.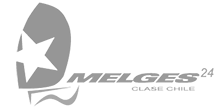 Client testimonials

"I use eStela as one additional tool. It is especially useful in journeys as it allows me to know where the boats are at any moment. It is perfect and easy: you plan it and start it. It does not distract you while on the sea."

"I love to see the races again while relaxing at home or at the office. I can analyse what we did right or wrong compared to other boats."

"eStela is an amazing tool for our events. We are now much more competitive. Ah! And our wives can check where we are while on a race, haha."