You only need a Smartphone
Each boat broadcast their position in real time using eStela mobile app, available for iPhone, Android and Windows Phone. The race can be followed in real time in a website.
User-friendly and easy
Because everybody has a mobile phone on board. eStela makes the most of Smartphones to offer an easy and practical experience. Forget about using and explaining how to work with GPS devices.
Always updated
Mobile apps will automatically be updated in all the platforms. Users always have the most up-to-date version of eStela at no extra cost for participants.
No maintenance costs
eStela does not require any additional hardware. Forget about tracking devices and getting them back at the harbour after the race.
Main features of the online tool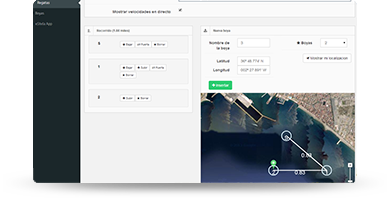 Manage quickly your races
You can create simple or more complex race routes from the website or mobile app. Thanks to the location feature, you can even create them while on the water, from the buoy-tender.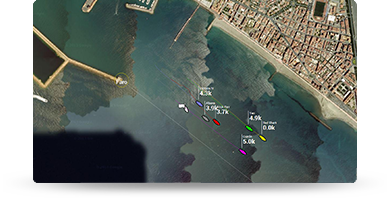 Events broadcasting
Use eStela to promote your sport events and attract new people. You will be able to share the race in social networks, send it by email or share it in your personal website. Make the most of these features and attract new sponsors.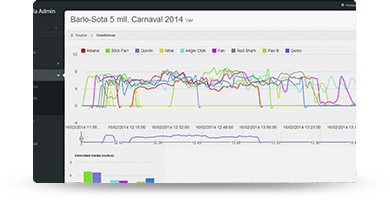 Offer statistics to the participants
After every race, participants can check graphs and statistics about it.
For the organiser
When should I start the race?
We advise starting the race a few minutes before the warning signal.
When should I end it?
You should end the race once the last boat gets to the harbour. Otherwise the participants will keep broadcasting their position once the race has ended -even while they are having beers in the pier-.
Can I start again a race that has ended?
No, once a race has ended, you cannot start it again.
For the participants
When should I start broadcasting my position?
We advise starting to broadcast a few minutes before the warning signal.
When should I stop broadcasting?
The devices will automatically stop broadcasting when the committee ends the race. We advise stopping to broadcast as soon as you cross the finishing line.
Can two different devices broadcast from the same boat?
No, just one crew member can broadcast the position using eStela.
If I block my phone screen, will the app keep broadcasting?
Yes, eStela will keep broadcasting your position.
Does eStela consume battery?
Yes, that is why we advise to keep your phone on charge while on the race. The device electrical consume is minor and it will not affect the boat battery.
Have we convinced you? Start now
Sign up