Sailors, technology enthusiasts
We are a family company based in Spain. We enjoy both sea and technology. We have always seen in eStela a combination of everything we are passionate about: innovation, engineering and the art of navigation.
We created eStela in 2013, after a regatta participant from the Club de Mar de Almería (Spain) asked us to implement an online tracking technology for regattas. After realising there was nothing in the market suitable for our needs, we decided to start this developing adventure for the club.
After seeing the good reception this had, we decided to share the app with other regatta enthusiasts. Since then we have marketed and implemented eStela in several countries.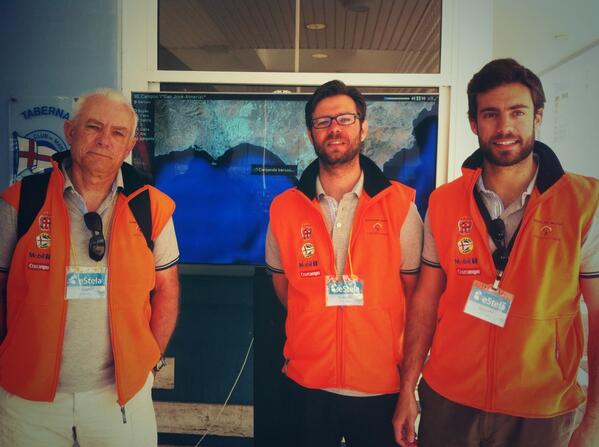 The founding team giving shore support during an event in 2014
Almería, España
c/Lago de Sanabria, 9
04007, Almeria, España
P: (+34) 680-456-235
Madrid, España
c/Cristobal Bordiu, 22, 2F
28003, Madrid, España
P: (+34) 626-514-770